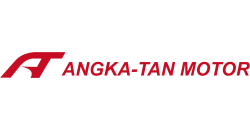 SDN.BHD. 198201006056 (85810-A)
Angka-Tan Motor Sdn. Bhd. (ATM) 198201006056 (85810-A)  is a subsidiary of Warisan TC Holdings Berhad (WTCH) 199701009338 (424834-W) and a member of Tan Chong Group with stellar experience in sales and distribution, assembly and manufacturing parts in the automotive industry. As a member of the renowned group, ATM has a strong foundation within the industry and experienced manpower to lead the distribution of one of the most successful China brand into the Malaysian market.
On 1 July 2020, ATM entered into a Vehicle Technology Licensing Contract with Jiangling Motors Corporation Ltd (JMC) to formalise the collaboration between ATM and JMC, whereby JMC has granted ATM a sole and non-transferable right to manufacture, assemble and sell JMC Vigus Pro pick-up vehicle model and its components in Malaysia. 
An innovative game changer, JiangLing Motors Co. Ltd (JMC) is one of the established vehicle brands in China and manufacturer for a leading American automobile company. Listed in the Top 100 World Auto Brands with an array of other awards, JMC sets the standard on quality, safety and technological advancement with their constant pursue to fuel growth. With a long history of producing industrial vehicles, JMC's latest strive to enrich its product lineup has led the recent venture into producing SUV's and 1-tonne pickup trucks.